Welcome to ManTMA PlanePlotter Support
Here we have a number of ready-calibrated maps & files for use with the real-time aircraft plotter, PlanePlotter. Select your area on the left!
---
Last Site Update:
It is always recomended that you have the latest version installed
A series of videos about various PlanePlotter procedures
[ Previous versions (from v4.4.3) can be obtained here by request ]
Latest Populated 'Basestation.SQB' file for use with PlanePlotter.
---
If you get this message on your PP desktop:
"Warning - time extends beyond model 5-year span contact NGDC for product updates: National Geophysical Data Center."

DOWNLOAD AND INSTALL THE LATEST VERSION OF PLANEPLOTTER!
or if for some strange reason you cannot ... then please download this ...
New 'Pentade' File
... close PP (if still running), unzip it and place the contents in your main PlanePlotter folder (where planeplotter.exe lives!) overwriting the old file. Re-start PP.

Reason:
Since midnight UTC (01-01-2015), we have entered a new pentade (2015-2020). Accordingly, the WMM.COF file that PlanePlotter uses to convert between true and magnetic headings and bearings, if the user so chooses, has run out of validity and a new one is required for the greatest accuracy.
---
No 5-minute delay in SBS1. (Download file)
Who is currently logged-on to PP!
PPUser Location Map [COAA]
PlanePlotter Sharers Database
~ PlanePlotter Server State ~
[ Online=Green>
<Red=Offline ]
PlanePlotter Server Status
You May Need to Refresh Page To See Server Status
Online Green Button Offline Red Button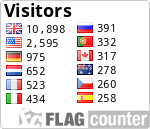 Privacy Policy