Welcome to ManTMA PlanePlotter Support
Here we have a number of ready-calibrated maps & files for use with the real-time aircraft plotter, PlanePlotter. Select your area on the left!
---
Last Site Update:
It is always recomended that you have the latest version installed
A series of videos about various PlanePlotter procedures
[ Previous versions (from v4.4.3) can be obtained here by request ]
Latest Populated 'Basestation.SQB' file for use with PlanePlotter.
No 5-minute delay in SBS1. (Download file)
Who is currently logged-on to PP!
PPUser Location Map [COAA]
~ PlanePlotter Server State ~
[ Online=Green>
<Red=Offline ]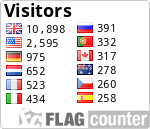 Privacy Policy